Heat Shrink Sleeve Film Explained
Heat Shrink Sleeve Film is an extremely effective packaging solution that has a wide range of applications.
It is commonly used to package a variety of items including frozen pizza boxes, produce, and other types of food and consumer goods.
The Shrink Film Process Explained
The main purpose of heat shrink film is to create a protective, moisture-resistant package around the contents of a product. It works by applying a sufficient amount of heat to the film and then allowing it to shrink back into its original shape.
Shrink film is made from a polymer compound and is available in various forms such as sheet, half-tube, or pre-formatted covers. It is also available in different widths and thicknesses.
Polyvinyl chloride (PVC) is one of the most common and widely used heat-shrinkable films. It is highly abrasion resistant, has good strength, and is available in various colors. It is a versatile and economical solution for many packaging applications, and it can be easily used manually or inserted into machines.
PP is another popular heat-shrinkable film that has been in use for years. It is a highly resistant material that can be easily retracted in both longitudinal and transverse directions, making it perfect for many packing applications. It is also completely recyclable and has excellent dimensional stability.
The type of heat-shrinkable film is determined by the application and the container size. Some of the most popular products include packaging bags, pallet wraps, and food-grade wraps.
Shrink Sleeves are a great alternative to paint for road signs, banners and signage, joker systems, flagpoles, lampposts, gutters, metal pipes and tool handles. It is a practical solution that keeps these surfaces looking great without having to worry about regular cleaning and painting work.
There are a variety of ways to promote your products and brand with heat shrink sleeves, including promotional printing, full body prints, and tamper evident seals. These options can be printed on the neck-only bands or the entire sleeves, depending on your marketing objectives.
Heat Shrink Wrap Ballooning: A common problem with heat shrink wrap is ballooning, which happens when the air inside the film expands during sealing. This can be avoided by using film with vent holes that allow air to escape as the shrink wrap shrinks.
Selecting the Right Shrink Film
When choosing a shrink film, it is important to understand its onset temperature, free shrink, shrink force, and other properties. These factors can affect the final product appearance, shrinkage speed, and durability.
Biaxially Oriented Polyethylene (BOPE) Multi-Layer Constructions: The most common film constructions include three or five layer PA/tie/polyethylene, or a combination of these materials with EVOH, which produces superior barrier properties and excellent clarity and flexibility. These multi-layer structures are often made with a rapid quench process to suppress crystallization and produce clear, highly flexible films that require annealing before winding.
The best option for your specific packaging needs will depend on the container, and the size and weight of the contents within it. It is recommended to consult with a professional manufacturer who can help you choose the ideal film for your specific application.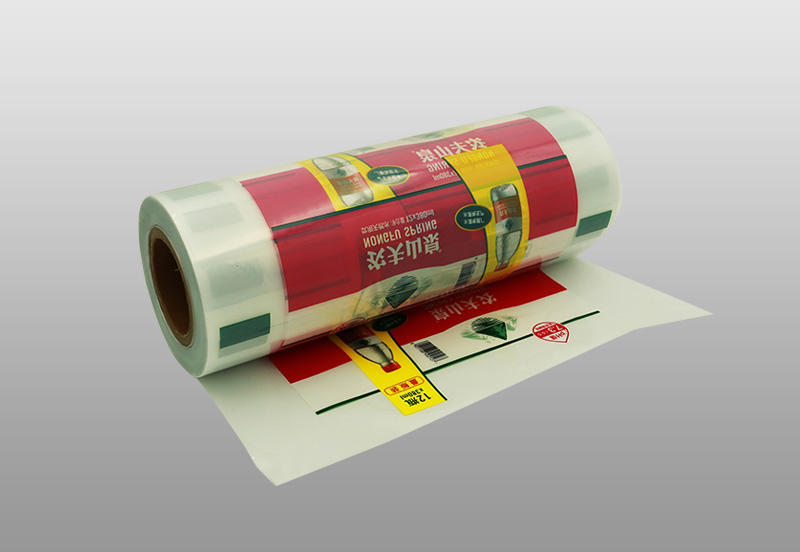 SHRINFLEX-PE General type PE Shrinkage
  The product is widely used and is suitable for the cluster packing of food, beverage, daily necessities and so on.
  It has good shrinkage performance and excellent wrapping performance.
  With high tensile strength and toughness, it can meet the cluster packing of heavy products.
  With good printing adaptability to achieve good display effect.
  It has good wear resistance and can effectively protect the content.
  It is flexible in size to meet the requirements of different customers.